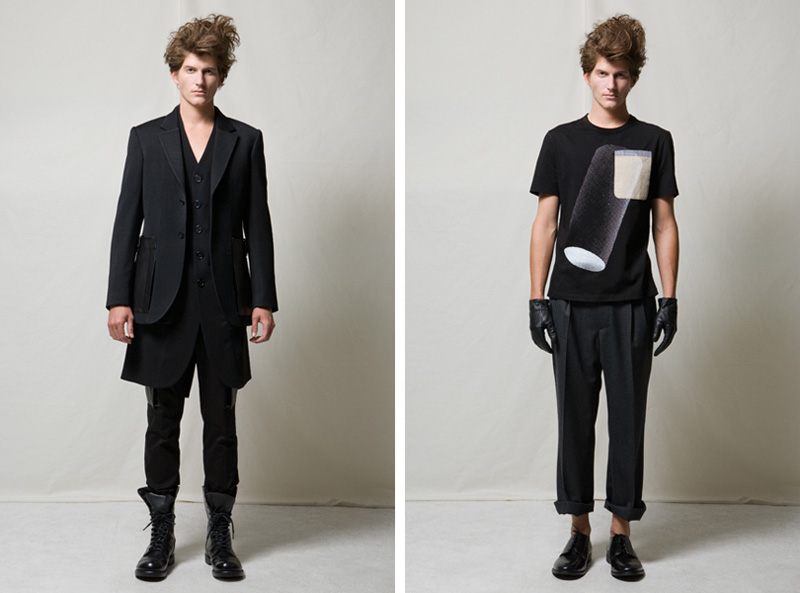 For those of you who don't know who
Cy Choi
is, I present to you:
Cy Choi A/W 2010 Collection
! Based on the many ways to interpret the word "interject", designer
Chul Young Choi
completely tears it up. Literally. Sleeves from one piece, combine w/ cuff and lapels of others. Always wanted a cardigan laddened w/ POCKETS to stash your.. uh... STASH? Well
Cy Choi
has just the thing for you!
His mish-mash of textures, patterns, cuts and POCKETS are fucking
brilliant
. The collection is ridiculously cohesive for how many directions the clothes seem to be pulling you...
Basically, this bitch has the designer-styled fashion shit on lock. Outlandish and loud still gets you a voice in fashion, and brothah face is a' SCREAMIN'.
Mama Monster
's Haus would SHIT. A BRICK.
Feel free to pick out your fav 'fit
here
and buy it for me. No, no! Don't worry about it... I'll
totally
let you buy me things! Think: ALL OF IT.
via
TheFashionisto