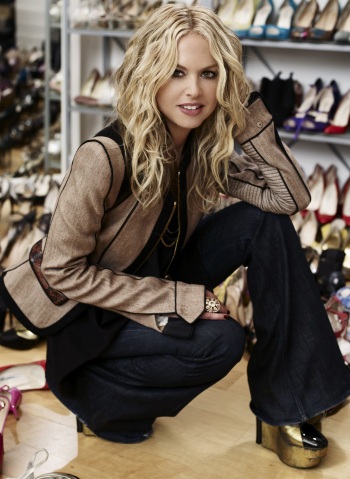 Haaa, yah right. Just kidding. She is, however, joining the growing list of celebrities kicking off their kicks for
Tom's Shoes "One Day Without Shoes" campaign
, designed to give insight into what it's like to for chil'rens all around the world who have to go without any sort of foot wear.
Zoe
, who started grass-roots style as celeb stylist and is now a self made fashion guru, took to her Twitter (her 'twitter'.. ahahahhahahahaa) to show
Tom Tom
some support.
Tweets
RZ
: "
Parting with my platforms tomorrow in support of @TOMSshoes' One Day Without Shoes! http://toms.sh/b9pTnR xoRZ"
Everybody remember to kick their kicks tomorrow! Even if it's at your desk!
**DISCLAIMER* Wait- clear that w/ HR first, I am NOT responsible for what happens when shoes come off in public...
via
Rachel Zoes' Twitter
Posted by MrP